About Sengoídelc
This site houses my collection of quotations from medieval Irish literature. These are short passages that caught my eye and my fancy. Some are well-known, and others are more obscure. They include proverbs, maxims, similes, metaphors, greetings, exclamations, curses, and the charged words of various characters in Early Irish literature such as Cú Chulainn, Medb, and Emer. Some are in verse, some in prose. The collection is open-ended. I expect to continue to add new quotations, and to edit the content of the existing quotations.
Another large site of mine with Irish-language content is Focal an Lae, a collection of material for students of the modern language:
The Focal an Lae site includes, listed under "Features", Meyer's edition of The Triads of Ireland.
If you'd like to learn more about Old Irish spelling and pronunciation, please see The Value of the Letters.
Other sites of mine which are entirely in Irish can be accessed by going to Nascanna.
If you would like to contact me with suggestions, contributions, corrections, etc., please write to me, Dennis King, at donncha1@q.com.
---
About the Collector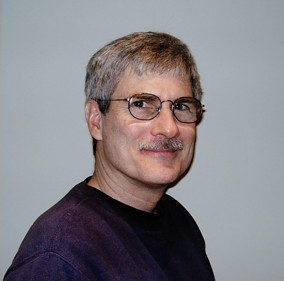 Is mise Dennis King. Tá áthas orm gur aimsigh tú an suíomh seo!
Since this site is about Early Irish literature, I might as well condense my relationship to Old Irish into a triad. Some of the things that give me satisfaction as a student of Old Irish:
my long and fruitful involvement with the bright and generous members of Old-Irish-L, the on-line community of which I am one of the directors;

the on-line Old Irish glossary In Dúil Bélrai , which I created with the help of my pal Caoimhín Ó Donnaíle, and which I use constantly; and

the publication in the poetry anthology An Guth 2 (Coiscéim, 2004) of a series of nineteen riddles that I composed in Old Irish.
Now here's some more mundane information. I've lived in Seattle since 1990, where I moved from my native California. I teach or have taught Modern Irish, Old Irish, Scottish Gaelic, and Sanskrit over the past decade. I'm an inventive cook. I'm happy getting dirty in the garden. I love driving down a highway in Eastern Oregon or Nevada without seeing another vehicle for the whole length of a CD.